General Manager of UK Engage, Andy Tye, discusses electoral reform for the millennial generation, internet voting and inclusiveness for all to vote.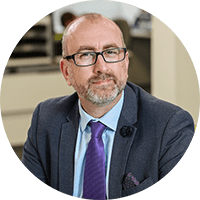 Emmeline Pankhurst was one of the founders of the Women's Social and Political Union (WSPU) in 1903. Their famous motto 'Deeds not words' was used in the desire to allow women the right to vote. As 100 years have passed since the date where fundamental changes occurred, what lessons can we learn moving forward? Specifically regarding, electoral reform for the millennial generation,
internet voting
, and inclusiveness for all to vote.
I wonder what Emmeline Pankhurst would think of the current voting process used in the UK today. Does it promote the values that the suffragette movement fought for? News reports often tell us the younger generation of voters don't visit the polls, citing political apathy, frustration and feeling disenfranchised by the processes used, i.e. voting in an established way, when so much has moved on. The world is certainly a different place than 100 years ago; however, the core ability for all voters to cast a secure vote is a key principle of our democracy.
Even though the world has changed, very little has changed in the methods of casting a vote. That being said the introduction of postal voting was generally seen as a success and gives voters more freedom to cast their vote at their own convenience (with date constraints). With votes being cast using pen and paper can we really say that voting has moved with the times, keeping all those interested and making voting accessible for all. UK Engage's General Manager, Andy Tye makes the following observation…
"As a father with two millennial children it is difficult to see them voting via any method other than their phone or tablet. Anyone with teens or pre-teen kids will know just how engaged they are with the technology and how fast they soak up information and use such devices."
The good news is that there is some movement.
In 2018 both the Scottish and Welsh Governments will have powers to determine the voting processes used for specific election types. Recently, we have heard the Welsh Assembly is to consider internet voting in conjunction with a reduction in the voting age to allow 16 and/or 17-year-olds to vote. Also in Scotland, a general consultation process is underway that includes looking into pilots for voting technology.
The government has also recently appointed Chloe Smith MP as the new Cabinet Office Minister responsible for electoral reform, who has been involved in discussions regarding the use of technology in elections. The government's own speakers commission for digital democracy also recommended that internet voting is established and in place for the next general election.
The Government also set up a working group, headed by Sir Ken Knight, to look at the use of voting technology in trade union elections which are bound by statutory legislation. Although its recommendations fell short of suggesting the implementation, they did call for the technology to be looked at in non-statutory trade union election processes.
Also, it should be noted that all of the major political parties have used internet voting for internal elections.
Author: Andy Tye, General Manager, UK Engage