Scrutineer services for elections and ballots
at UK Engage, we specialise in empowering social housing providers, including housing associations, ALMOs (Arms-Length Management Associations), and TMOs (Tenant Management Associations), to facilitate impartial and transparent elections.
Our mission goes beyond merely conducting elections – we are committed to strengthening the democratic processes that shape the social housing landscape.
The social housing landscape is evolving, and so are we. Our commitment to innovation means we're always looking for new and better ways to support you. From embracing digital solutions to adapting to changing needs, we're at the forefront of making the democratic process efficient and effective.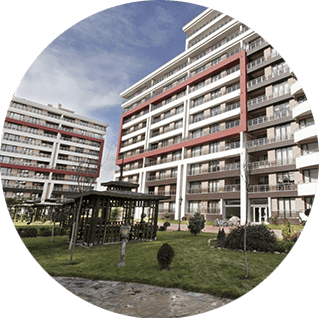 Our Comprehensive Services For the Social Housing Sector:



We understand the importance of community involvement in shaping the decisions that impact social housing. Our commitment to fostering inclusive democracy is evident in the diverse range of services we offer.
Resident and Tenant Board Elections:


We orchestrate

fair and unbiased elections

to ensure your community's voices are heard loud and clear. Through transparent processes, we guarantee that residents' views are accurately represented.

Tenant Consultations:


Engage with your tenants effectively through our comprehensive tenant consultation services. We provide a platform for meaningful dialogue, allowing residents to express their opinions and concerns.

Regeneration Ballots:


When important decisions about regeneration projects are on the table, we help you conduct fair and democratic regeneration ballots. This ensures that the community is an integral part of the decision-making process.

Stock Transfer Ballots:


Facilitating transparent stock transfer ballots, we enable housing providers to navigate critical transitions with the full participation of residents.

Referendums:


Whether it's a crucial decision or a community-wide vote, our expertise ensures that referendums are conducted smoothly, allowing residents to actively participate in shaping their living environment.

Member Engagement Solutions:
In addition to our commitment to community involvement, we offer specialised

member engagement solutions

designed to enhance participation in elections. Our comprehensive approach ensures that every member of your social housing community is informed, involved, and empowered throughout the electoral process.
Why Choose UK Engage:
At UK Engage, we are committed to promoting inclusive and transparent democracy in the social housing sector.
Impartiality:
We are committed to maintaining impartiality in every election and consultation, fostering an environment where every voice matters.
Transparency:
Our processes are transparent and designed to instil trust, ensuring that residents have confidence in the integrity of the democratic procedures.
Community Representation:
Through our engagement solutions, social housing providers have the opportunity to fully connect with tenants and residents. This results in elected representatives who genuinely represent the views of the community.

Shape Your Community's Future with UK Engage Election Services 
Embark on a journey to shape your community's future with UK Engage's election services. Discover the transformative impact of our comprehensive election services, designed to empower and engage residents in the democratic processes that profoundly influence their social housing experience.
Empower your community through the personalized support of UK Engage's election services. Contact us today to find out how we can tailor our solutions to meet the distinctive needs of your social housing organization. 
Clarion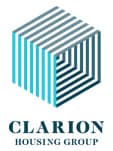 Brenthousing

Welfield

ENGAGE WITH US
Do you have an election, ballot, poll, referendum, AGM or another process you need help with?