Postal Voting AGM Services
Providing design, print and mail services for voting at AGMs and other general meetings.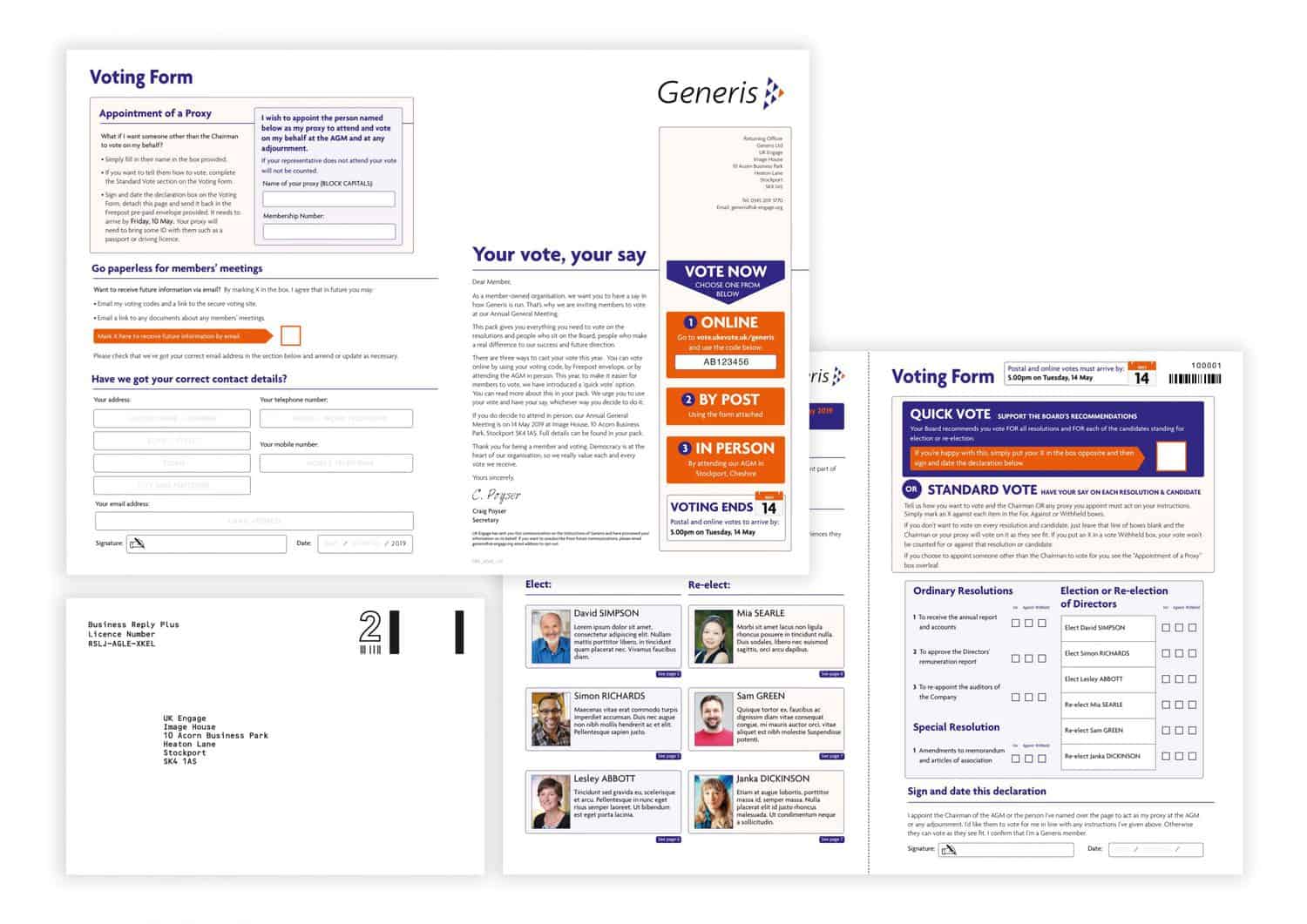 Our experienced studio team can design bespoke postal proxy voting packs for postal AGM voting, including ballot papers and voting credentials, AGM information booklets and candidate statements.  Use alone or alongside our online voting platform, postal proxy voting provides eligible members and shareholders with voting capabilities.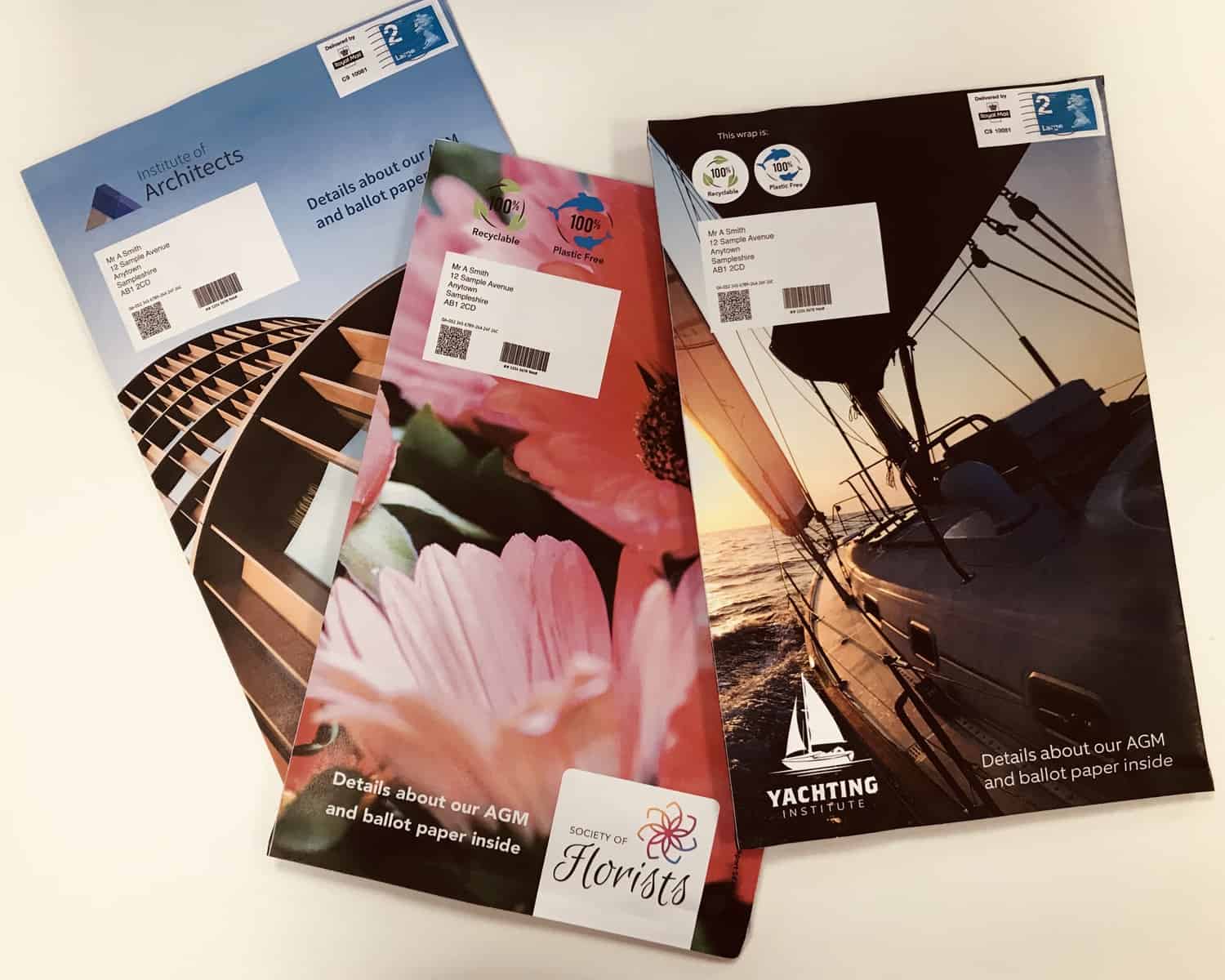 Our paper wrap mailing solution is a non-plastic, eco-friendly paper solution used to wrap magazines and inserts.  It is widely used for postal AGM voting as an alternative to polywrap, as it can be used to mail multiple pieces of information relating to your AGM.
Paper wrap also offers companies the added benefit of multiple branding and messaging options to their postal AGM packs, via the options the large area on the outer wrap presents.  Postage is also more cost-effective compared to polywrap or starch-based wraps, which is beneficial when sending to 1000s of members or shareholders.
We also have a hybrid mail option postal AGM voting option for companies that need to send out ad hoc AGM messages to members or shareholders. Hybrid Mail is a cost-effective print solution that simplifies A4 in-house mailings by using electronic and physical means to complete the mailing process.  Companies create the communication, and we will print and mail on your behalf in time for your AGM.
Virtual General Meetings: Legislation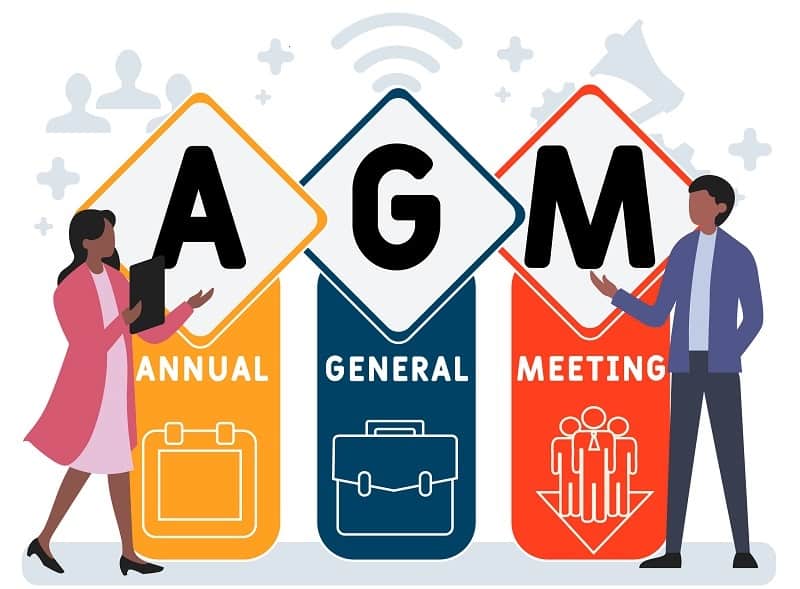 Shareholder Voting at General Meetings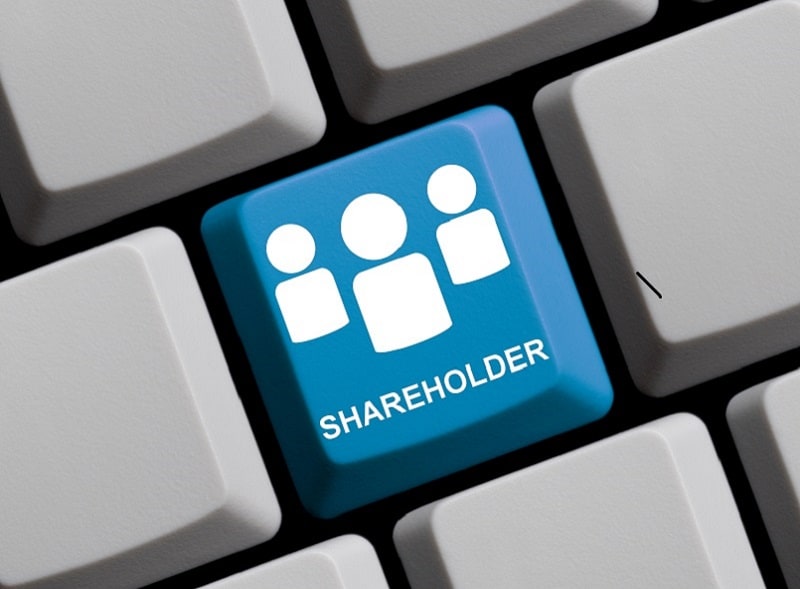 The importance of hybrid AGM registration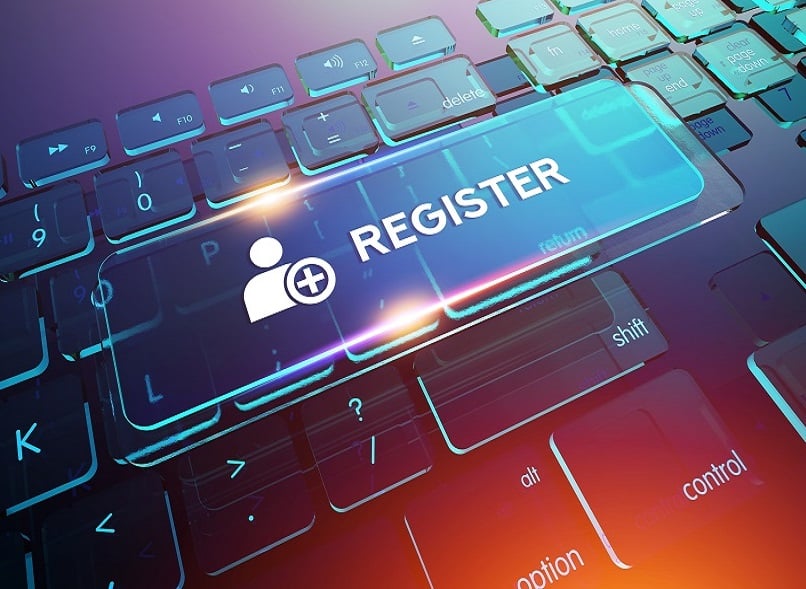 ENGAGE WITH US
Do you have an election, ballot, poll, referendum, AGM or another process you need help with?