The Chartered College of Teaching
THE CHARTERED COLLEGE OF TEACHING CHOOSES PAPERLESS FOR ITS INAUGURAL ELECTION PROCESS
The Royal Chartered College opted for a modern, paperless democratic process, which would engage its membership.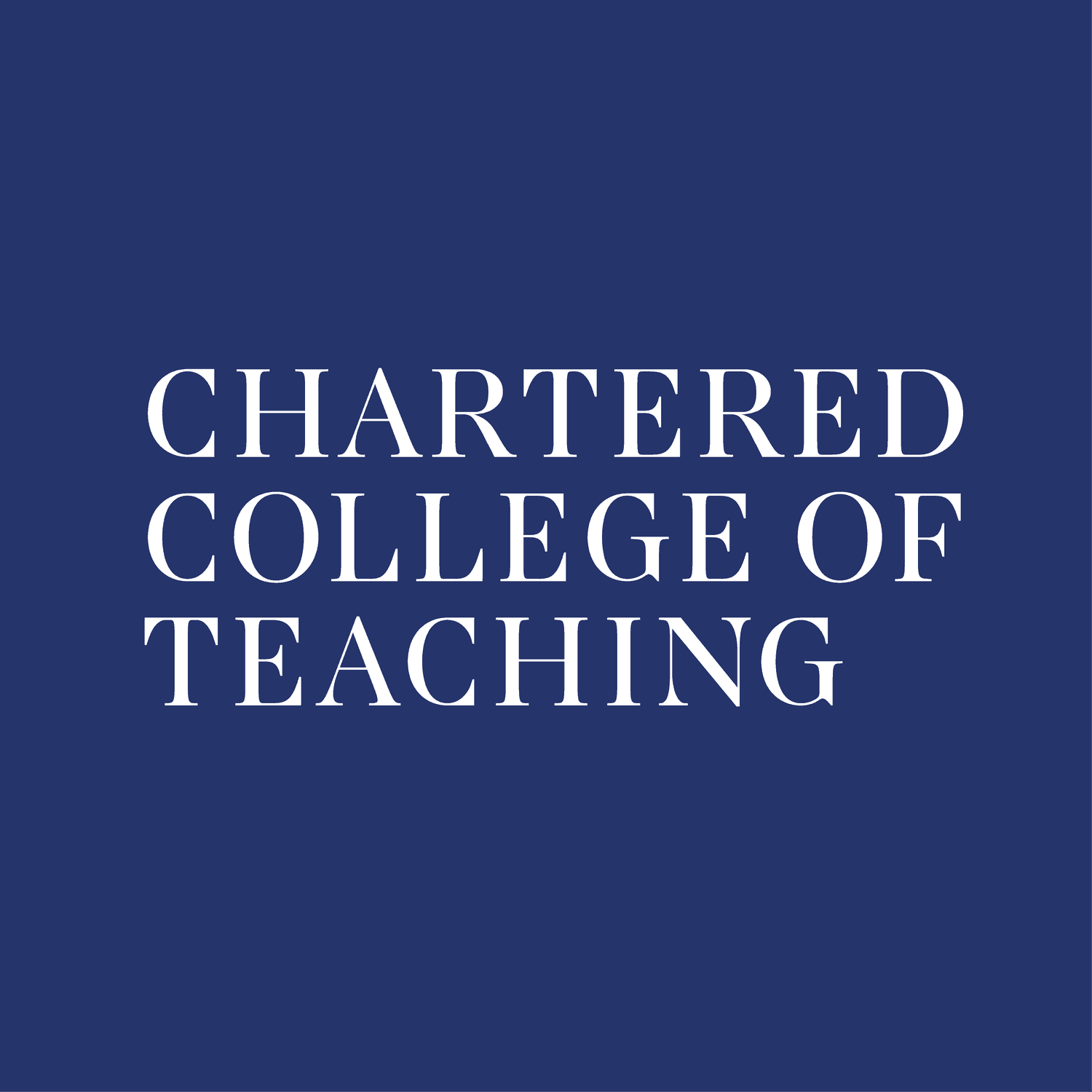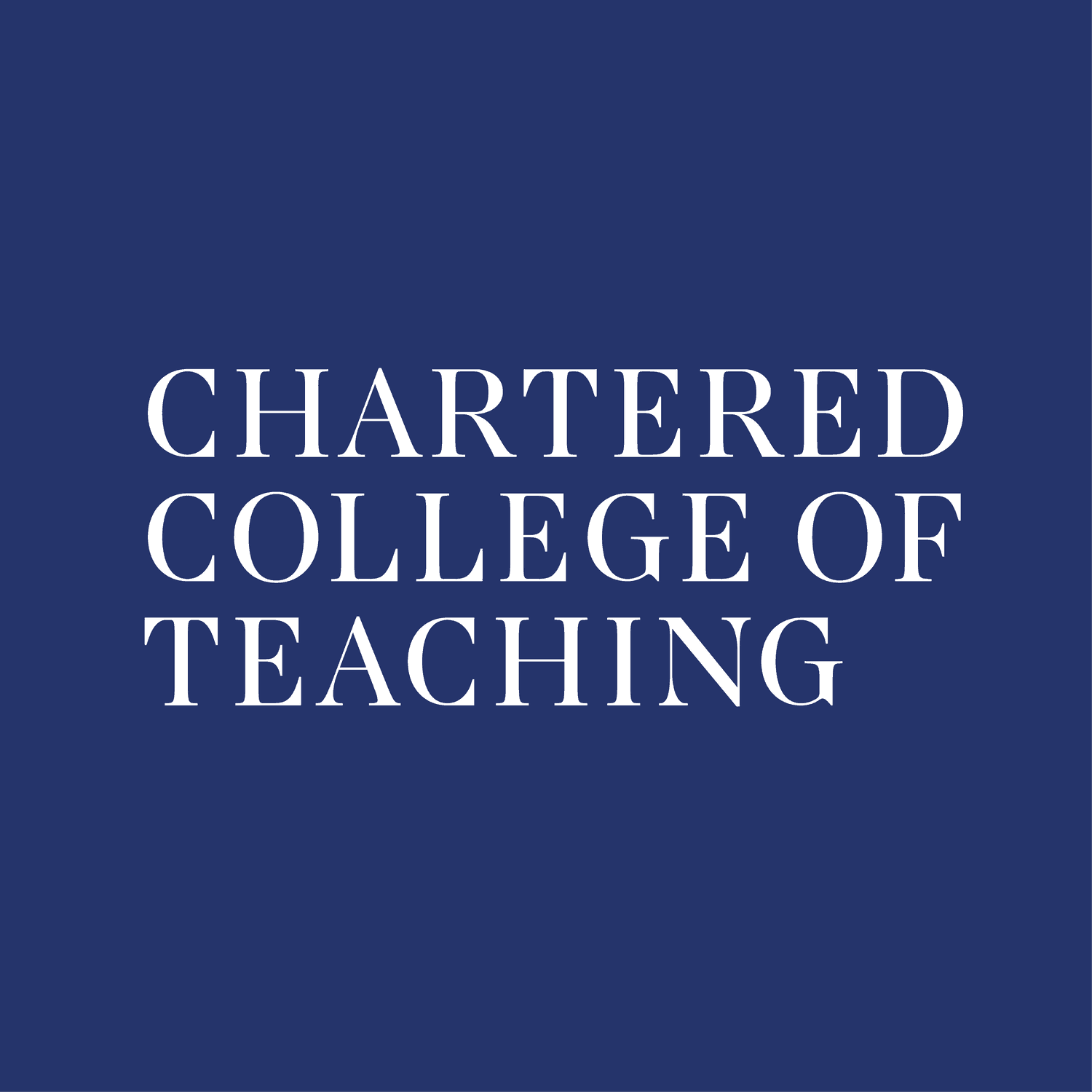 The Chartered College of Teaching is the professional and Chartered body for all teachers, seeking to connect, inform and inspire. It is a new member-driven organisation which aims to improve the quality of education for children and young people by supporting teachers, championing great teaching and raising the status of the teaching profession. In 2017, the Chartered College of Teaching royal charter was sealed.
Democratic Project:
The Chartered College of Teaching held its first democratic process in 2018 when it elected a new Council, President, and Vice  President. For its first elections, The Chartered College of Teaching selected UK Engage to oversee the process, as we are a well-known supplier of paperless elections. The elections were extremely important for the College as for the first time, the Council, President and Vice President were elected democratically, by its members.
Solution:
The client's objective was to have a successful election with lots of member participation. Therefore, UK Engage used systems from its online solution portfolio to provide paperless elections for the College including; an online nomination form (where members could apply to stand for election); an election and engagement portal (where members could access all election-related information); and an online voting site. Furthermore, to tell members what was happening at each stage of the election, informative emails were sent to members.
The client was extremely pleased with the way UK Engage handled its inaugural elections. They were happy with the online solutions put forward and the results that were achieved from the paperless elections. The online nomination system received 108 candidate applications for 22 seats and four of the six elections were contested, and all seats were filled.
"I have been incredibly pleased with the service provided by UK Engage. They have been responsive, flexible and hugely helpful during our first elections. The account manager has been absolutely fantastic – she has kept me regularly updated, provided advice and recommendations, and has been excellent at communicating with me. Our paperless elections have been complex, and UK Engage has been highly professional and thorough in their approach. I would certainly recommend UK Engage."
Jen Baxter – Chief Operating Officer
To request a downloadable PDF version of this and other case studies, please complete the form below.
You will be redirected to a download page where all case study PDFs are available.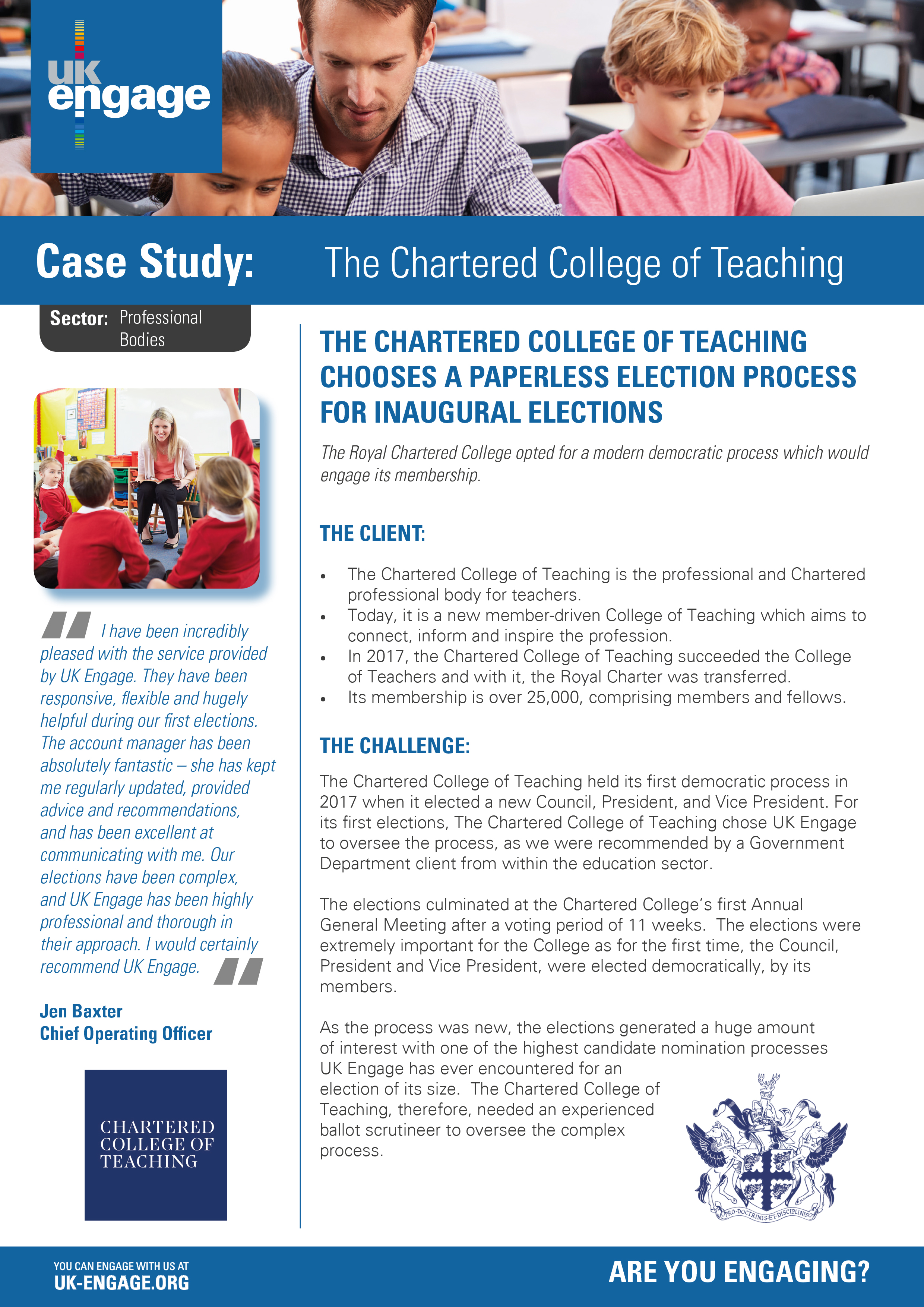 ENGAGE WITH US
Do you have an election, ballot, poll, referendum, AGM or another process you need help with?
.