GFTU Hosts its Biennial General Council Meeting 100% Online
UK ENGAGE'S 'CONFERENCE VOTING' LIVE VOTING SOLUTION IS CHOSEN FOR MOTION VOTING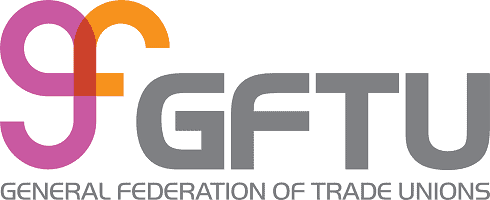 The General Federation of Trade Unions currently has 26 affiliated trade unions with a significant membership reaching across a range of different sectors. Established by the TUC in 1899, today it supports affiliated unions with its Win: Win programme where unions can call on partners to help with back-office functions. UK Engage is the GFTU's ballot services partner.
Democratic Project:
Every two years the GFTU holds its Biennial General Council Meeting. The meeting is hugely important as it is a constitutional requirement that has been in place for 120 years. The meeting incorporates reviews of the previous two years, elections to key roles, political debates and decisions being taken about the future strategic direction. It is usually held at different locations across the county where affiliate trade unions would attend the meeting and vote on various motions, in person. However, due to the pandemic, an alternative arrangement was required in 2021.
Solution:
For the GFTU's motion voting, UK Engage recommended its Conference Voting live meeting platform, which allowed the meeting to be held 100% virtually. The GFTU used the system's voting slides to run the voting section of the meeting and used Zoom as the broadcasting method. As the team decided to take the system as a self-managed service, it was responsible for opening and closing the voting period. Voting results were presented on screen straight after each motion.
The meeting was delivered across two days and included 12 voting motions, two of which were tests to get attendees used to the voting platform, both went very well. All votes were undertaken anonymously and voting was seamless and straightforward,
with the delegates all saying how easy it was to use.
"Due to the importance of the biennial general council meeting it was important we had a secure voting platform which could be run virtually. Conference Voting ticked all the boxes for the GFTU. It was exactly what we needed and received excellent comments from the GFTU's leadership team and colleagues. Also, delegates attending the conference found it easy to use."
Ian Richards – Operations Director – GFTU
ENGAGE WITH US
Do you have an election, ballot, poll, referendum, AGM or another process you need help with?
.