Chelsea Pitch Owners PLC
UK Engage provides AGM Voting Services for Chelsea Pitch Owners
The national independent scrutineer oversees voting before and at the AGM.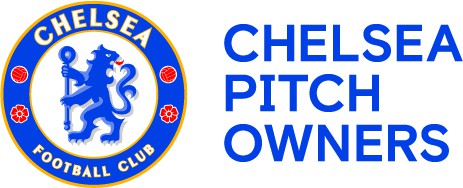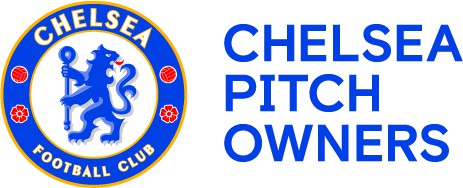 Chelsea Pitch Owners is a company with over 21,000 shares owned by the fans and holds the freehold of Stamford Bridge stadium. Set up in 1993, CPO regained control of the stadium for the football club and supporters were subsequently encouraged to buy shares.
Democratic Project:
In 2019 UK Engage provided AGM services for Chelsea Pitch Owners.  The AGM gave the shareholders the opportunity to voice their opinions on key issues through postal and e-voting, plus a show of hands on the day.  Shareholders were given the opportunity to vote for the directors they wanted on the board and for several important ordinary and special resolutions.
Solution:
UK Engage implemented various AGM services to help shareholders understand the voting process, including exploratory notes, Notice of AGM and ballot papers, which were sent to members worldwide. To help the CPO's budget go further, an online voting system was also developed so that shareholders could cast their votes electronically. On the day of the AGM, UK Engage had four representatives to implement its AGM services. The team registered attendees, issued ballot papers to shareholders who hadn't voted by post or email (by checking against a marked register) and generally helped shareholders with any voting queries.
CPO was happy with the final results, which saw 11% of shareholders vote overall. The new design of the ballot paper ensured the information was clearly presented to help shareholders easily understand how to vote for directors and resolutions. The online voting site was liked for its security, simplicity and aesthetics. The solution also improved savings on the reply postage of the ballot paper.
"Our interaction with the UK Engage team was professional, friendly and efficient. They were easy to deal with and, in particular, were a great support on the day of the AGM."
To request a downloadable PDF version of this and other full case studies, please complete the form below.
You will be redirected to a download page where all case study PDFs are available.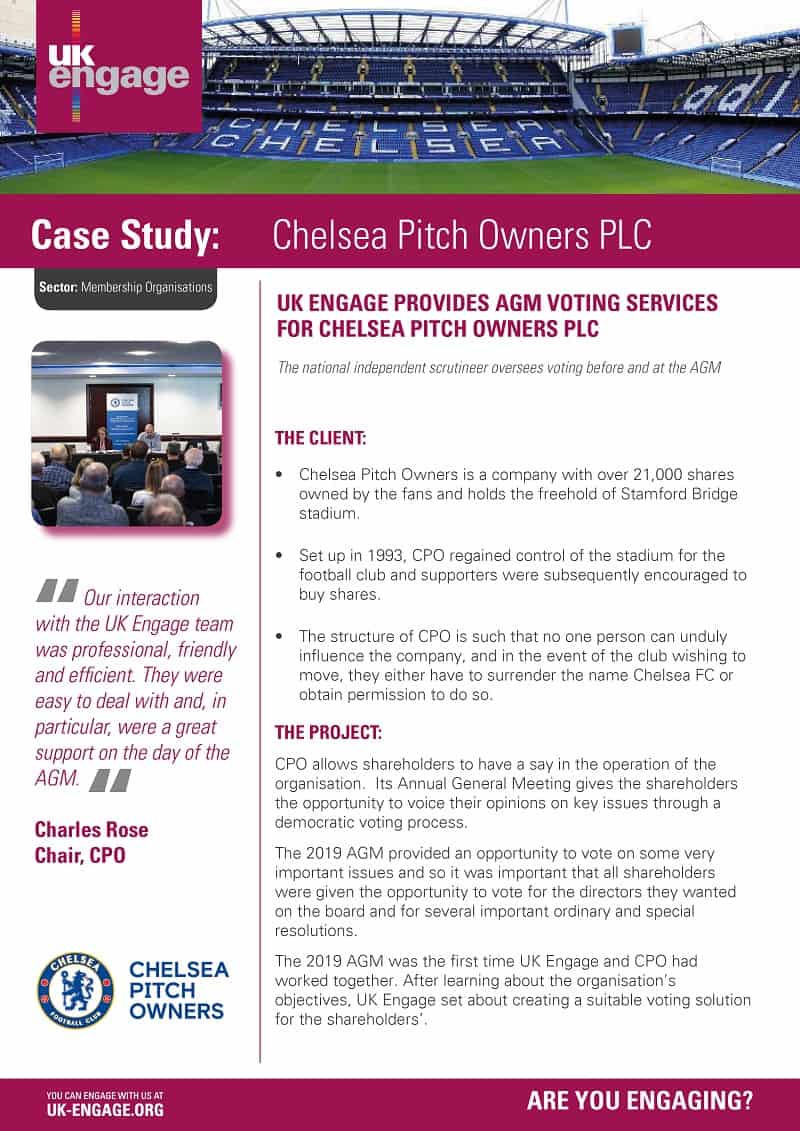 ENGAGE WITH US
Do you have an election, ballot, poll, referendum, AGM or another process you need help with?
.